By Niamh McDonnell, American Red Cross
The holiday season is upon us and what better way to spread holiday cheer than to help those who need it the most! At the Greater NY Red Cross, we offer many opportunities for area residents to give back to their communities. Here are five of them:
1) Donate Blood
Blood donations are in need year-round. But during the holiday season, busy schedules and travel plans make it more challenging for donors to give. On top of this, the latter half of 2016 was met with severe natural disasters such as the Louisiana flooding and Hurricane Matthew that forced the cancellation of many blood drives. That means
we need them
now more than ever. And don't worry, even a
fear of needles
can be overcome with the right preparation and mental state!
2) Learn First Aid or CPR
via GIPHY
Did you know that performing CPR in the first few minutes of cardiac arrest can triple a person's chance of survival? At the Red Cross, there are several ways to learn CPR. By following
this link
you can find the most convenient way to learn to save a life: in-person classes, online classes or a combination of the two. In addition to CPR, knowledge of
first aid
can also allow you to be an asset to whatever environment you are in. Since injuries impact millions of people each year, you can help save someone's life in the event of an emergency. And this skill could
change your life as well
.
And yes, we also have
resources to teach your pet first aid
including
a free app
!
3) Volunteer
Another great way to give back is to
become a Red Crosser
! More than 90% of our workforce is made up of selfless NYers who give of their time to help others, You can help be a part of the Red Cross mission in so many different ways: providing relief following disasters, helping install free smoke alarms, supporting military members and their families and so much more! No matter what it is you are doing, every volunteer makes a difference.
4) Get Prepared For an Emergency

Emergencies are never expected, that's what makes them emergencies. But being prepared before a disaster will lessen its impacts on you, your family and your community. The Red Cross provides some
great tips
and resources to help you and your loved ones be Red Cross Ready! This includes our
NY State Citizens Preparedness Corp
training, which provides information about common types of natural and man-made disasters and teaches effective ways to prepare for them. The Red Cross also has a
free Emergency App
that provides guidance for over 35 different types of emergencies. You can find both the
Apple
and
Android
versions by following those links.
5) Make a Financial Donation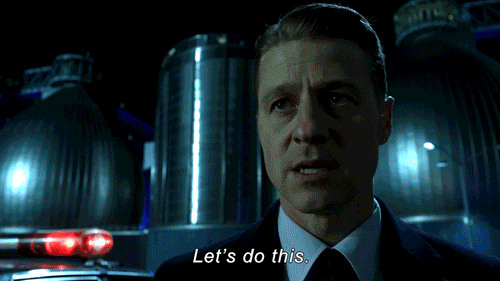 Donating
to the Red Cross doesn't just help those we serve, but you as well. For starters, it's tax deductible. Second, you are helping to provide services for your community that you may also need in the event of an emergency. And beyond those personal benefits, making a financial donation ensures that these services will be ready and available to those who may need them most. This assistance includes emergency housing, food and relief items such as blankets for those displaced by local disasters like home fires; free smoke alarms throughout Greater NY and so much more. 2016 has shown us that emergencies can strike at a moment's notice. And if you do decide to give, the process has been made even easier now that
Apple Pay
allows you to do so through your Apple account!
Thanks for giving. Whether it is time, money or your blood, the Red Cross is thankful for all that you can do to help us carry out our mission to help keep our neighbors safe any time of year.